We're back
Just like the seasonal favorite, PumpkinSpiceDB is back! We experienced a time distortion and suddenly realized we've missed sharing updates for far too long.
As a company, AuthZed has been building the team, onboarding new customers, and improving our product offerings. We've also been shipping tons of new features and improvements in the SpiceDB project and growing the open source community.
A few highlights:
Caveats are now generally available!
SpiceDB now features a Bulk Check API for batching checks.
For AuthZed customers, FGAM and audit logging provide additional administrative tooling for SpiceDB.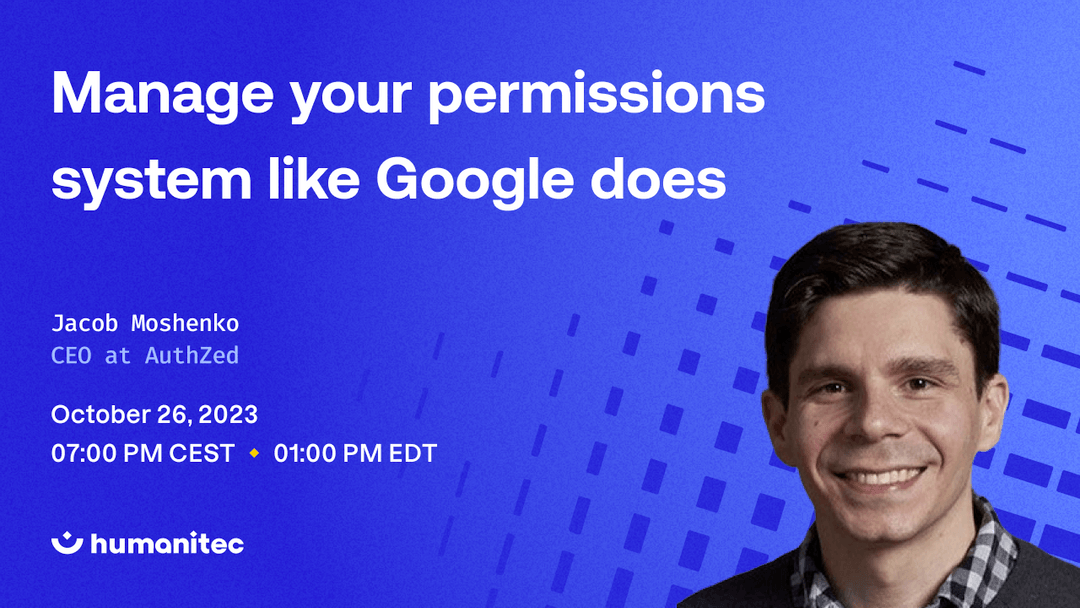 Check out our latest presentation
Learn to manage your permissions system like Google and follow along with the journey of building SpiceDB! Watch Recording
Reading List
AuthZed Blogs
We've been writing like the wind! Check out some of our new posts:
Guest Posts
Learn more about our collabs with other organizations:
SpiceDB
Releases
SpiceDB v1.17.0 - v1.26.0 (latest)
New Features
Caveats: We were taken ABAC when we found a way to effectively model policy-based authorization in SpiceDB! Caveats allow you to conditionally evaluate permissions based on user-defined access management policies. Top-3 Most Used SpiceDB Caveat Patterns
Bulk Check API for batching checks: Now you can send multiple concurrent check permission requests with a single API call!
Datastore pagination: Datastore accesses are now paginated to efficiently handle large Reads and LookUps
Community Updates
We now have 1,581 members in the SpiceDB Discord!
New: Github Discussions We've recently enabled GitHub discussions to help facilitate asynchronous communication in our community.
Huge thank you to new contributors:
@AmbientLighter, @posya, @rxu-plaid, @trrrrrys, @suttod, @yordis, @drew-richardson, @bradengroom, @thewunder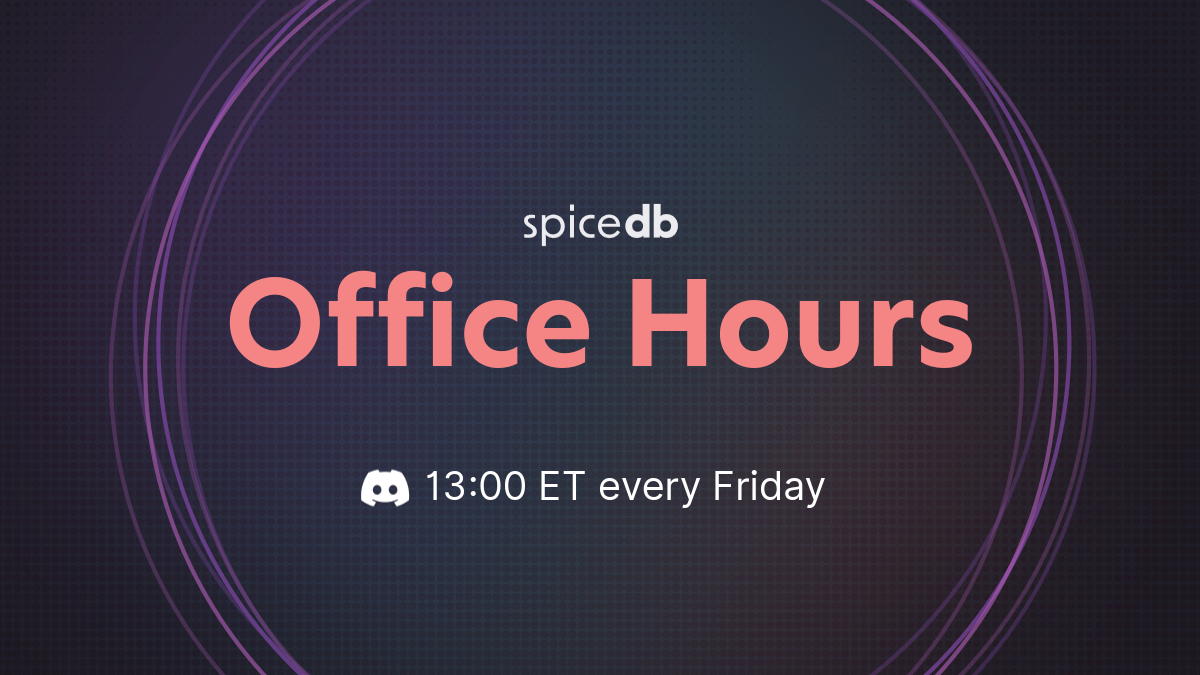 SpiceDB Office Hours
Every Friday at 13:00 ET, join SpiceDB experts in the office-hours Discord channel to ask questions, discuss project topics, and get to know your fellow community members! Join here
AuthZed
Product Updates
Fine Grained Access Management (FGAM): Manage access to your access management system! Now SpiceDB Dedicated and Enterprise users can apply the principle of least privilege a step further by allowing a client to access only the minimum set of APIs required to perform its operations.
Audit Logging - early access: Asynchronously log every API call and stream to your preferred log sink. SpiceDB Dedicated and Enterprise users can access logs containing full details related to a request, including API token hashes, RPCs, payload request IPs, responses, and any possible errors.
Offsite + New Friends: It's been a banner year for growing the AuthZed team! We were delighted to gather together in the Poconos last month to get acquainted, share knowledge, and make big plans for next year.
Entropy
According to the poll in #off-topic, the Chalamet film adaptation of Dune is by far everyone's favorite. We'll see if it holds strong after the second movie debuts next year...
@thewunder pushed a new release of their php client for SpiceDB, chiphotle-rest, which never fails to make us hungry
@bison and the team learned that most rental car agencies do not accept virtual credit cards #themoreyouknow
@joey lamented the loss of Product 19 and @ecordell informed us that there is, indeed, a podcast for everything.